"Every game is different, we love how it's never the same every time we play."

"It's really fun, I like it a lot."

"Like Cards Against Humanity, except it's for all ages, and uses pencils & pads. Fun!"

"I play the game with my friends at least once a week, we always laugh our heads off."
Drawzit is a party drawing game. Each round, one player announces a funny card combination and everyone else must quickly create a drawing based on the announced card combination. Funniest drawing wins.
Examples:
A snake howling at the moon
A light bulb wearing a diaper
A tube of toothpaste frozen in a block of ice
A dinosaur eating a lemon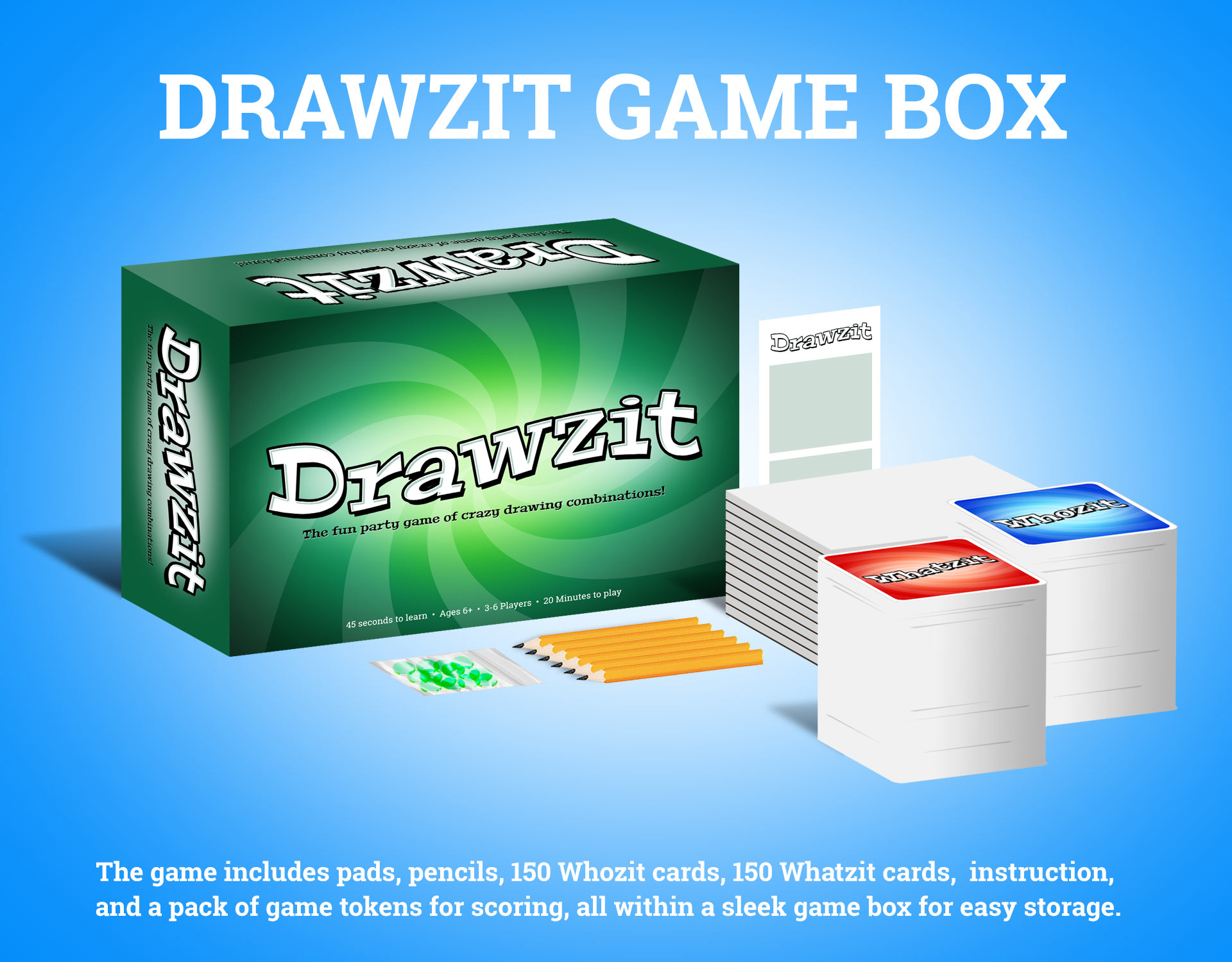 GIMME THE SKINNY
You want to stay in the know on the latest and greatest from Drawzit?
Well, do ya, do ya?! Ok, no need to yell. Just sign up here!